Being a huge fan of Poppy, I liked to make various items of Poppy lore to sell. One of Popp's songs is about a "rapture ball".
I decided to make rapture ball invites. This is how I did it!
My first attempt was making them out of engraving plastic, much the same way I made the paint filled characters for friends.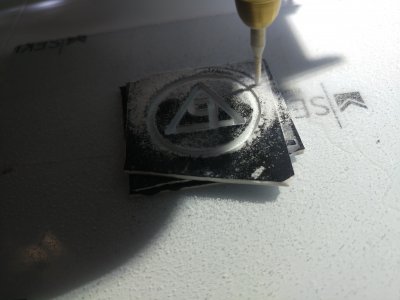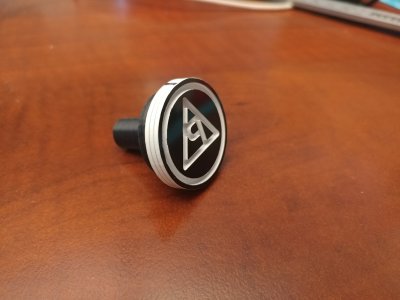 I tested it with candle wax but found that the plastic just absorbed heat too well. For seals it needs to cool off the wax fairly quickly as it is pressed into the paper.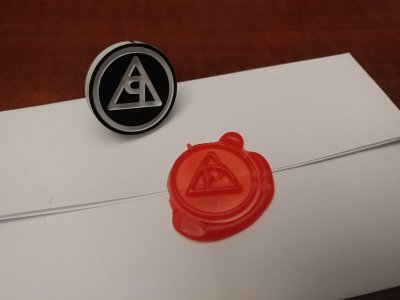 My past attempt at engraving aluminium was almost successful so I decided to give it another shot since this was a small item that wouldn't take 3 days to engrave.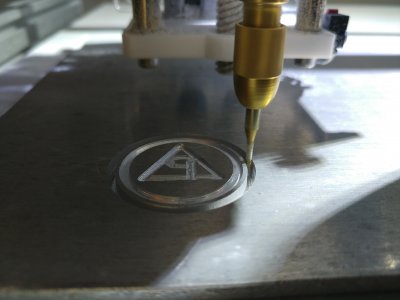 I managed to make one and used epoxy to attach a drawer pull to the back.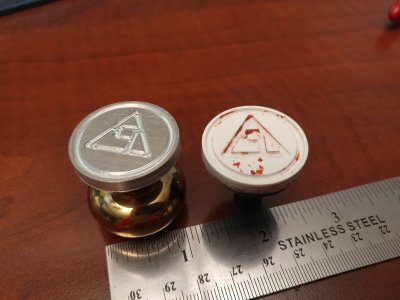 I also picked up some proper sealing wax. This stuff is very thick but smells really cool. Testing with the new metal press was a success!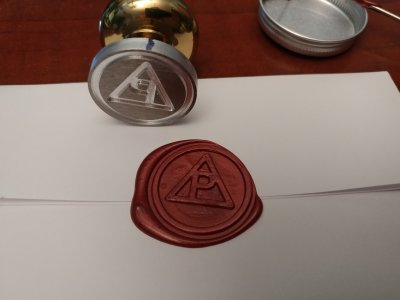 Here are how the final invites turned out. The unfolded one is hanging on my wall, the others were sent out to people that bought them!