I was going to mail a package to a friend. How could I resist sending a little prank with it?
I had a small item to send to one of my closest friends. I like cats and had recently got my vinyl/paper cutter working, so I figured I would add a little extra something to the box.
I set about cutting the word "MEOW" out of paper with the letters separate. It took me about 3 hours to pick them all out of the paper since the cutter did not quite do a good job.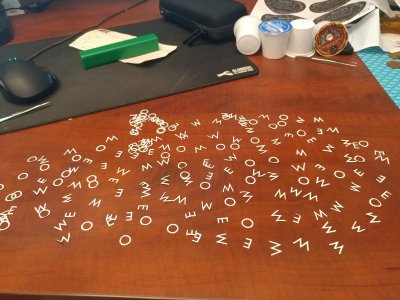 For the box I used a scrap 3D printed VESA adaptor to anchor the pull string to. On top of that was a layer of cardboard. This is the bottom of the box before I sealed it up. you can see the string go up through the middle: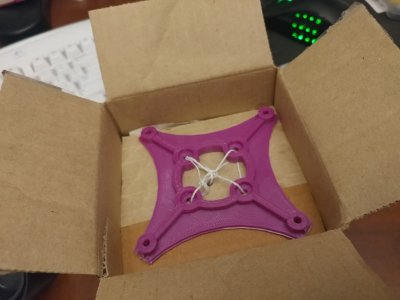 On top of the base I packed the item I was mailing in crumpled paper cushioning and sprinkled a healthy amount of meow letters all over it.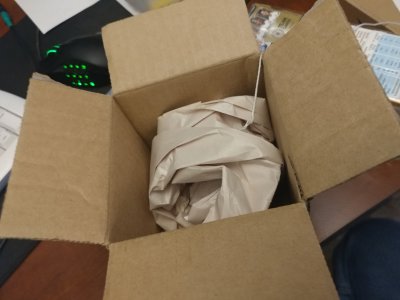 On the very top I tucked the string through a paper with a note to pull HARD and FAST.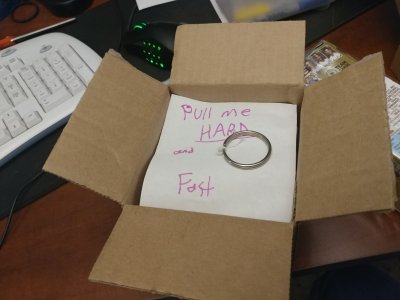 This ended up working very well and he sent me a video after opening it saying that it sprayed letters everywhere. Was a lot of effort but it totally paid off.