I have one of those amish electric "fireplace" heaters for my bathroom. In the winter it is quite cold in there so I wanted to be able to turn it on and off using a smart socket. The heater has electronic control that means it will not come on immediately when power is supplied to it. I modified the board inside to allow the heater to operate with a bypass switch.
The control board has a separate relay for each of the functions of the heater (elements, fan, lights, "fire" motor) so in order to bypass I had to energize the elements and fan relays. I couldn't connect the coils directly together as when you turn the heater off using the built in controls, it runs the fan alone for a couple of minutes to cool it down.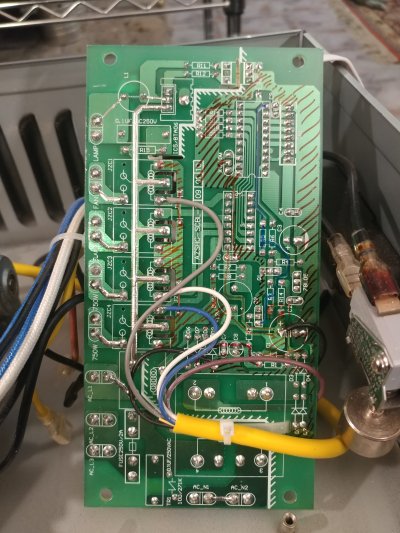 I took a 4 pole relay and a length of high temperature wire and connected it so that the bypass switch that I installed on the front of the heater would energize the relay I installed. The relay would then separately provide power to the 3 relays on the control board that I needed to energize. This way when the bypass switch is on, everything is on, but when it is in normal mode the controller still has individual control over each function.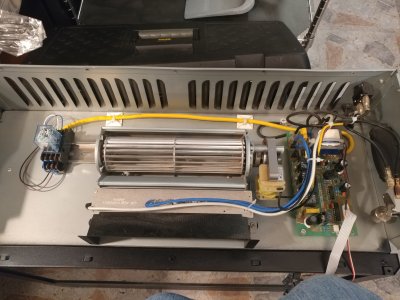 Schematic: