Yet another backlit piece of wall art. This time a large metal saxophone that I found on etsy for a friend who plays the sax.
Attaching led tape to the back of this was a challenge because there was a spot at the top that was curved. I ended up cutting the led tape into separate components and sticking them down individually to keep the led spacing around the corner.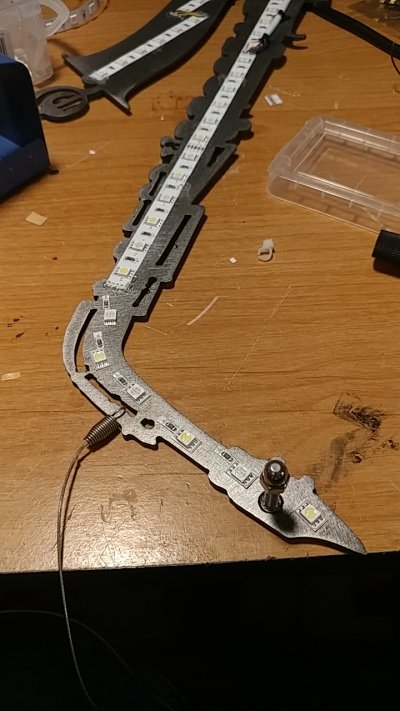 As you can imagine, this was good fun to actually solder everything together. I still can't think of a better way to have done it.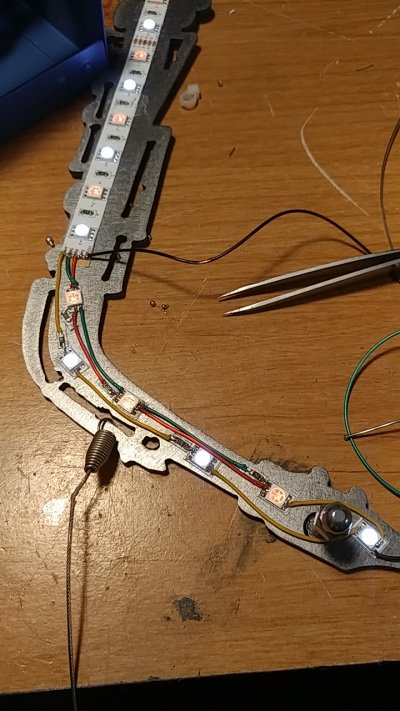 I attached some steel cable to hang it on the wall as well as 3 standoffs to hold it about an inch off of the wall. Being metal, it was heavy enough to hang flat against the wall even though it was supported by the top.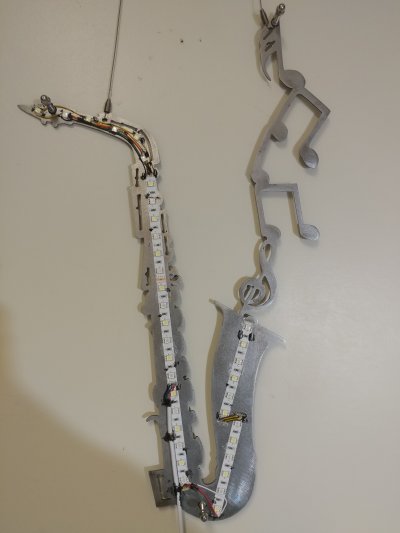 The final effect looked REALLY cool and my friend loved it: